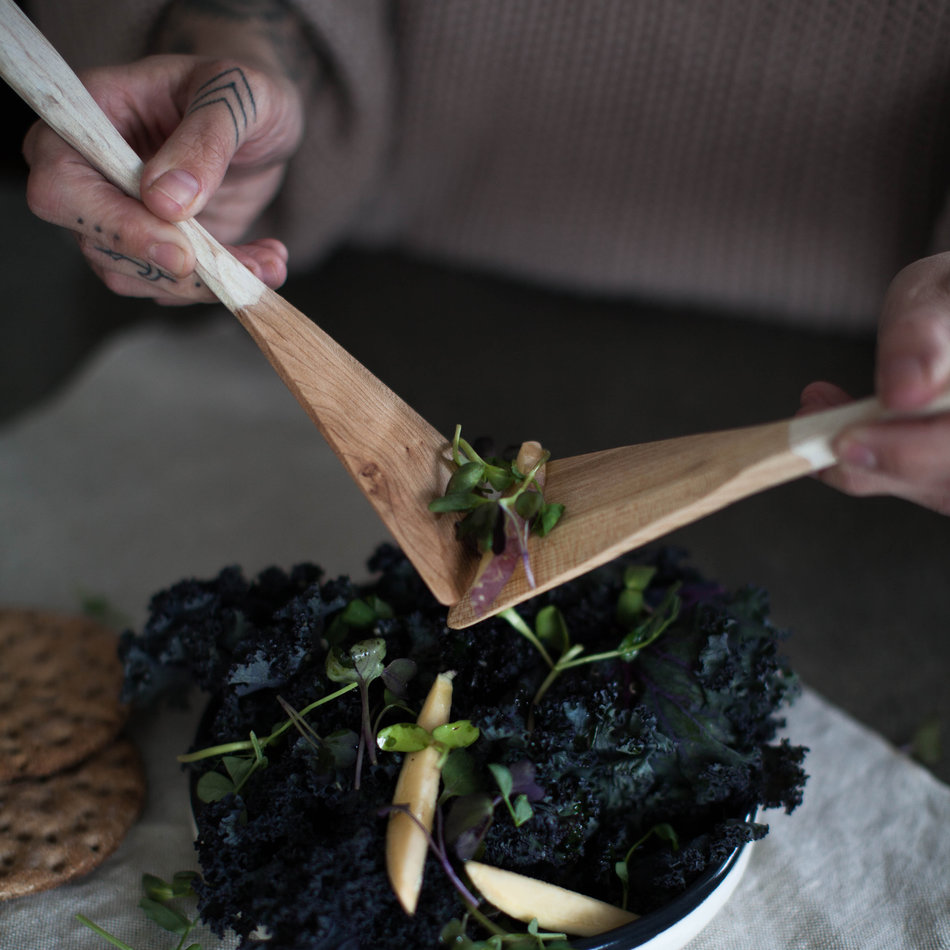 DETAILS
Wood: Recycled maple
Oiled and safe for food use.
Clean with a mild soap and not in the dishwasher.
Oil used: Kunos a linseed oil and natural resin. Biodegradable
Measures: 27 cm x 5.5 cm
* Know that wood is a natural substance that varies a lot. The color and grain of the wood varies from room to room, making each utensil a magnificent and unique work of art.
AVAILABILITY / SHIPPING
Limited stock in store. For more details, please contact us: 514-543-0555.