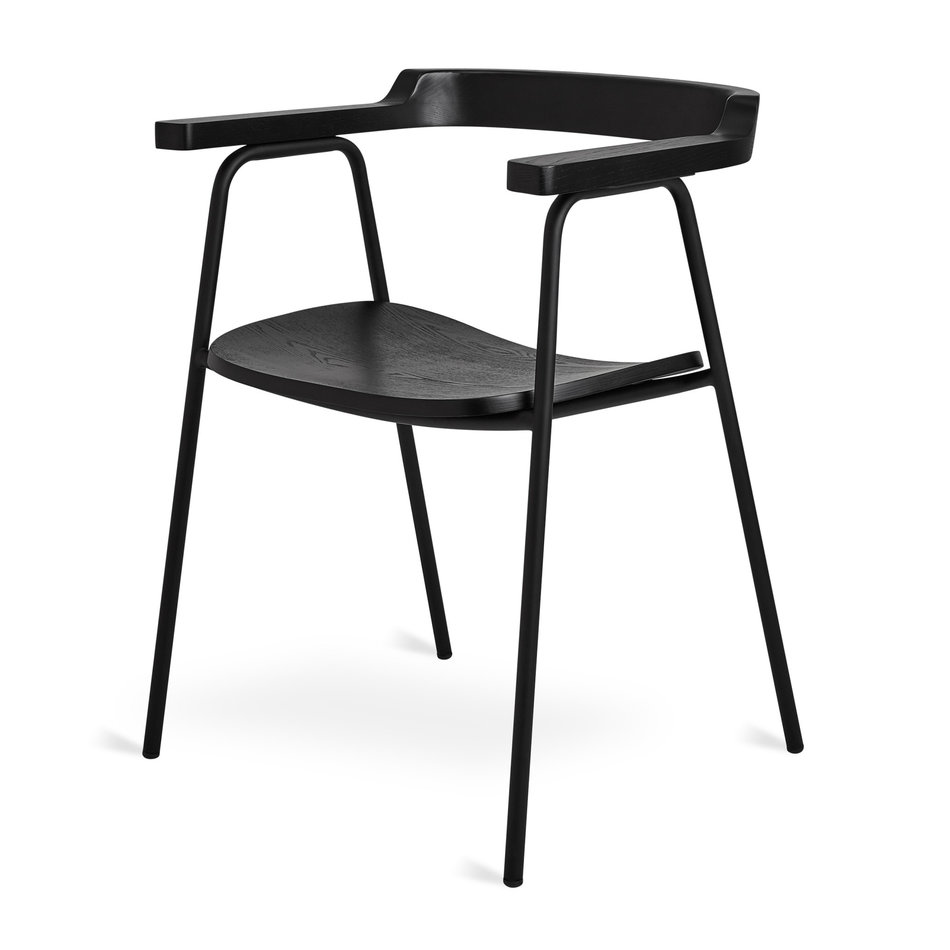 W22 D20.5 H29.5 | SEAT 17.5
Material: wood and steel
2 options available
SÉLECTION LOVASI: Chaque pièce est soigneusement sélectionnée pour sa qualité, originalité et assurer d'exceller dans sa fonction.
DETAILS
The Principal Chair brings an element of sculptural simplicity to any space. The solid wood back, bent plywood seat and tubular steel frame create a natural harmony of texture and form that highlight the chair's design and craftsmanship. Principal's clean lines and slender contours are a perfect match for the Branch Shelving System desk unit. Back rest is made from solid Ash. Seat is made from bent plywood and has exposed edges for detail. Metal frame is matte, powder-coated tubular steel. May be also used as a dining chair or accent chair.
Visit our store for an overview of finishing options.
AVAILABILITY
2 -3 weeks. For more details, please contact us: 514-543-0555.
REVIEWS
(0)