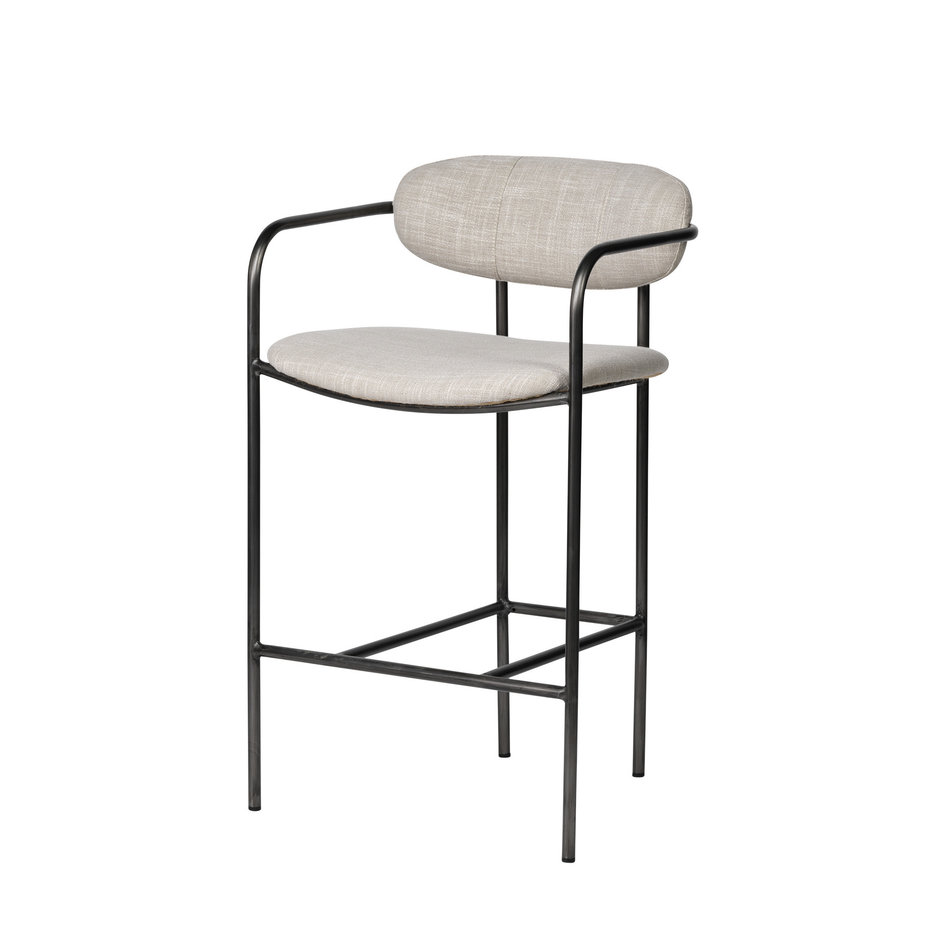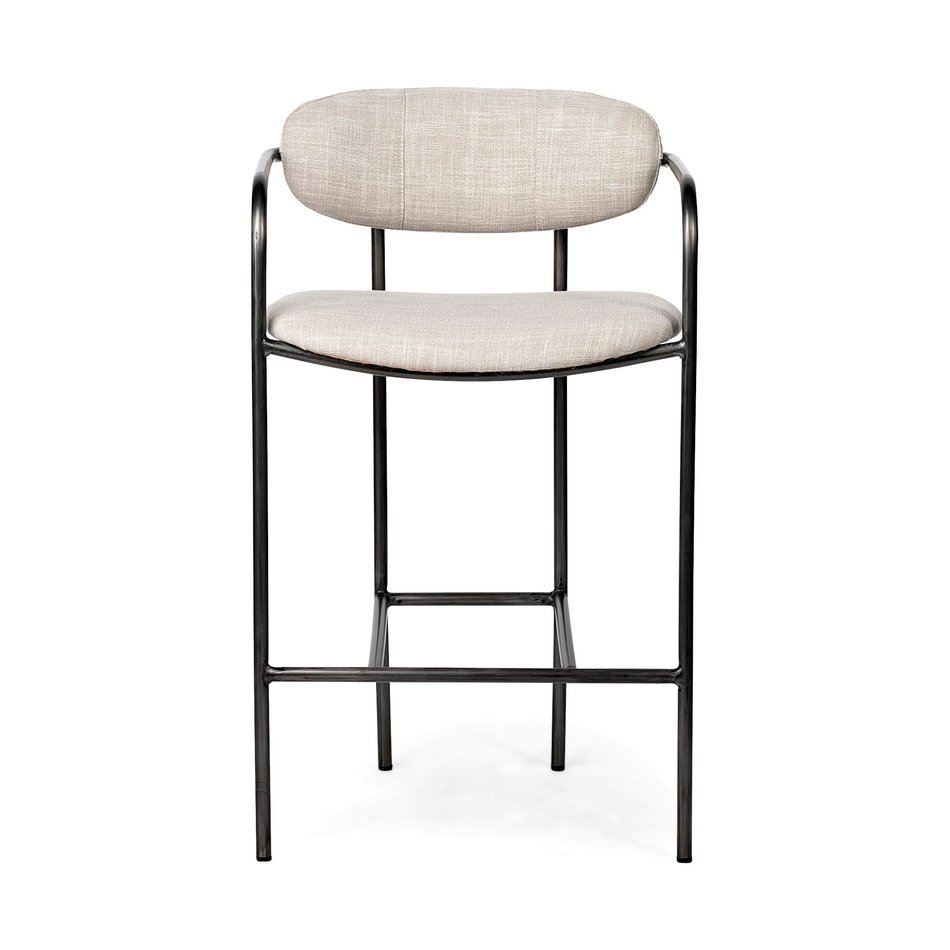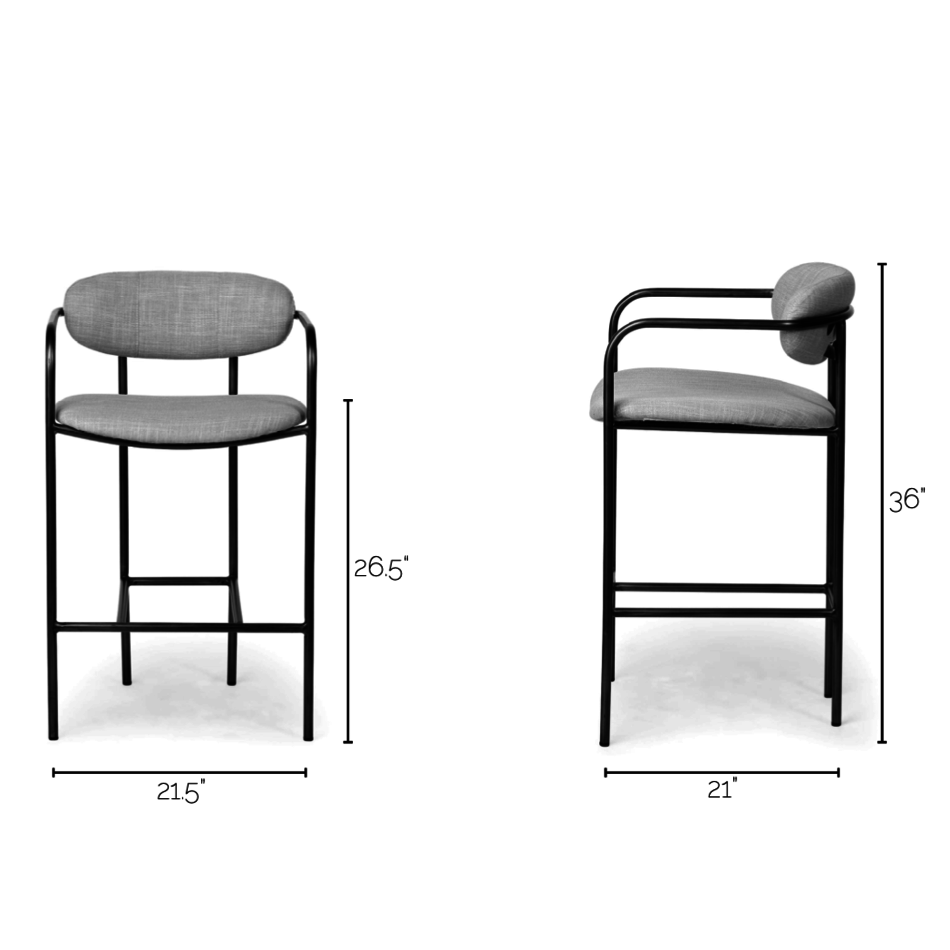 Material: metal and fabric
Dimension: 21.5L x 21.0W x 36.0H
Back Height: 10.5"
Seat Height: 26.5"
SÉLECTION LOVASI: Chaque pièce est soigneusement sélectionnée pour sa qualité, originalité et assurer d'exceller dans sa fonction.
DETAILS
The Parker is a spectacular counter-height stool that features a cream, fabric-covered seat and backrest mounted on a sleek, matte-black toned iron frame. The frame on the Parker is molded such that it extends to provide armrests and a footrest, resulting in exceptionally comfortable seating experience. The combination of white upholstery on a metal frame looks stunning.
Sturdy Construction: Braced by a solid, pipe style metal frame finished in a matte-black polish, the Parker counter-height stool is stable and exceptionally sturdy. 
Plush Fabric Upholstery: The Parker, featuring an open-back seat wrapped in plush cream-toned fabric, makes not only for a comfortable seating option but also a visually enticing addition to any space and setting.
Stylish, Contemporary Design: Prudently designed to uplift contemporary spaces, the Parker counter-height stool flaunts a sleek silhouette, with subtle curves and clean lines. 
No Assembly Required 
AVAILABILITY
2 -3 weeks. For more details, please contact us: 514-543-0555.
REVIEWS
(0)