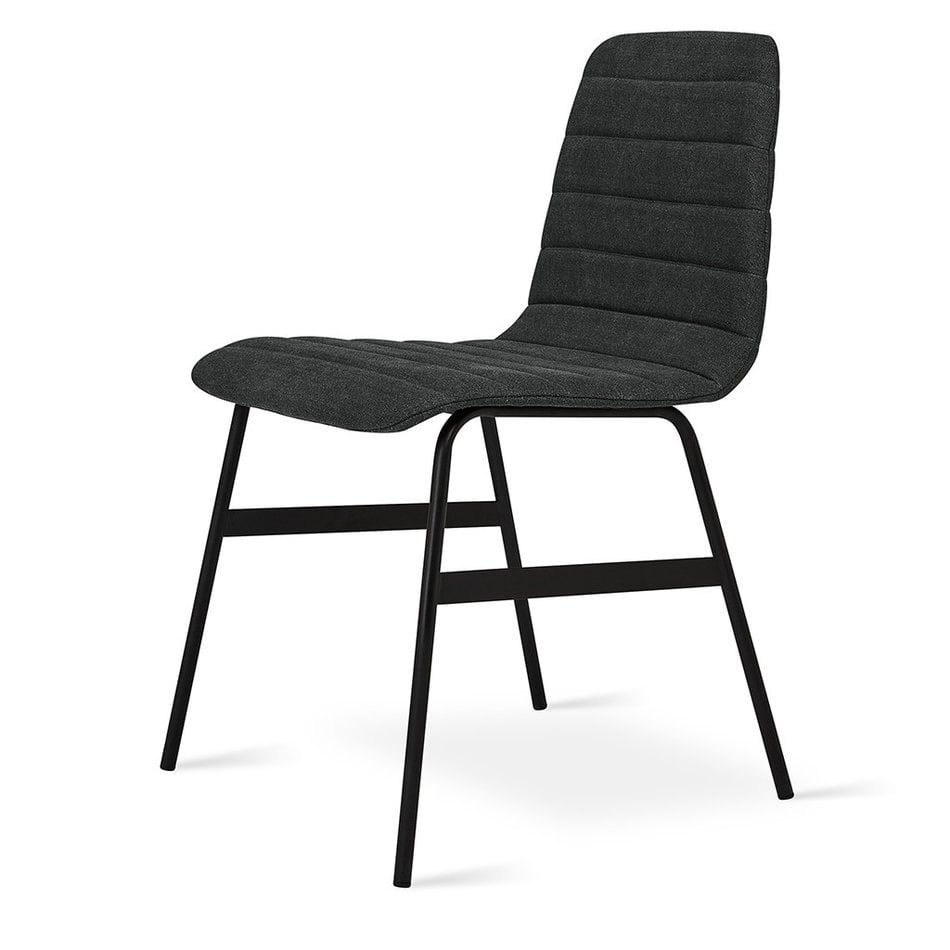 W18.5 D20.5 H30 | SEAT 18
Material: fabric and steel
2 options available
SÉLECTION LOVASI: Chaque pièce est soigneusement sélectionnée pour sa qualité, originalité et assurer d'exceller dans sa fonction.
DETAILS
The Lecture Chair is a modern reinterpretation of a classic elementary school chair design. This version features a one-piece, upholstered seat and back, with unique, channel-stitch detailing. The back incorporates a functional leather and brass handle. The black, powder-coated steel legs are reinforced with solid metal stabilizers. Functional, comfortable and stylish, the Lecture Chair works well for any workspace or dining area. One-piece, upholstered seat and back with channel-stitch detailing. Black, powder-coated frame is bench-made from solid, round steel. Features a leather handle with brass hardware.
Visit our store for an overview of fabric samples and finishing options.
AVAILABILITY
2 -3 weeks. For more details, please contact us: 514-543-0555.
REVIEWS
(0)