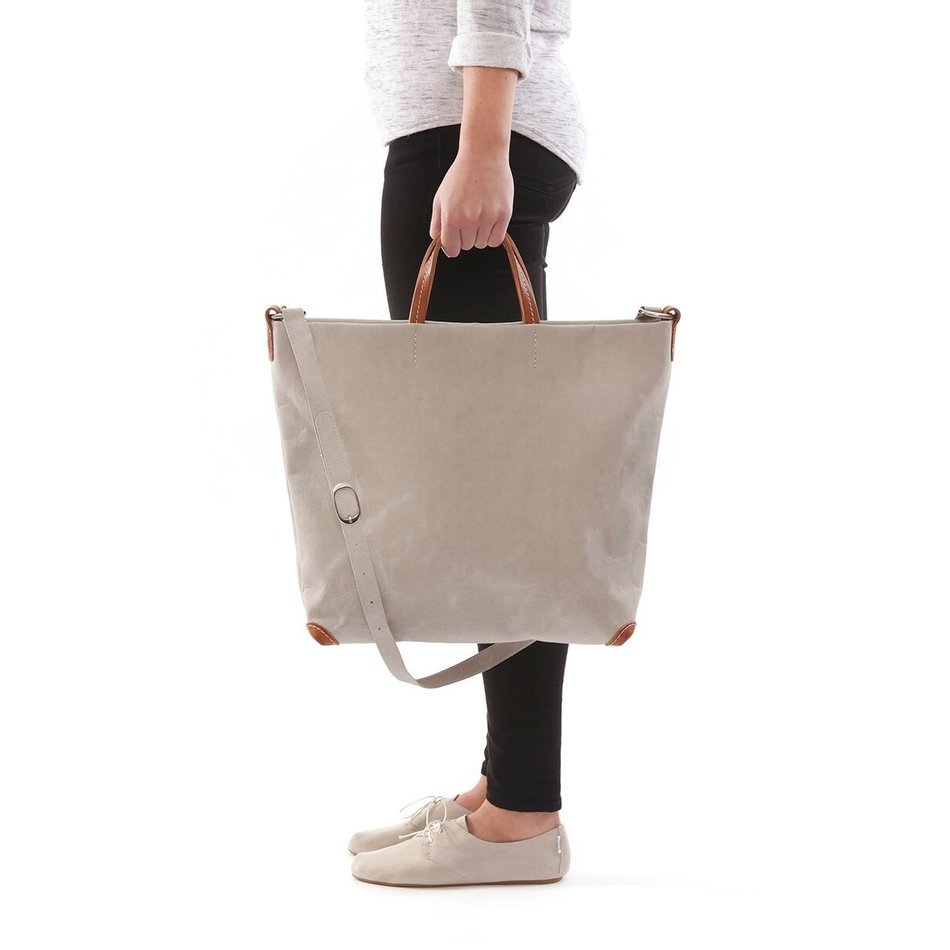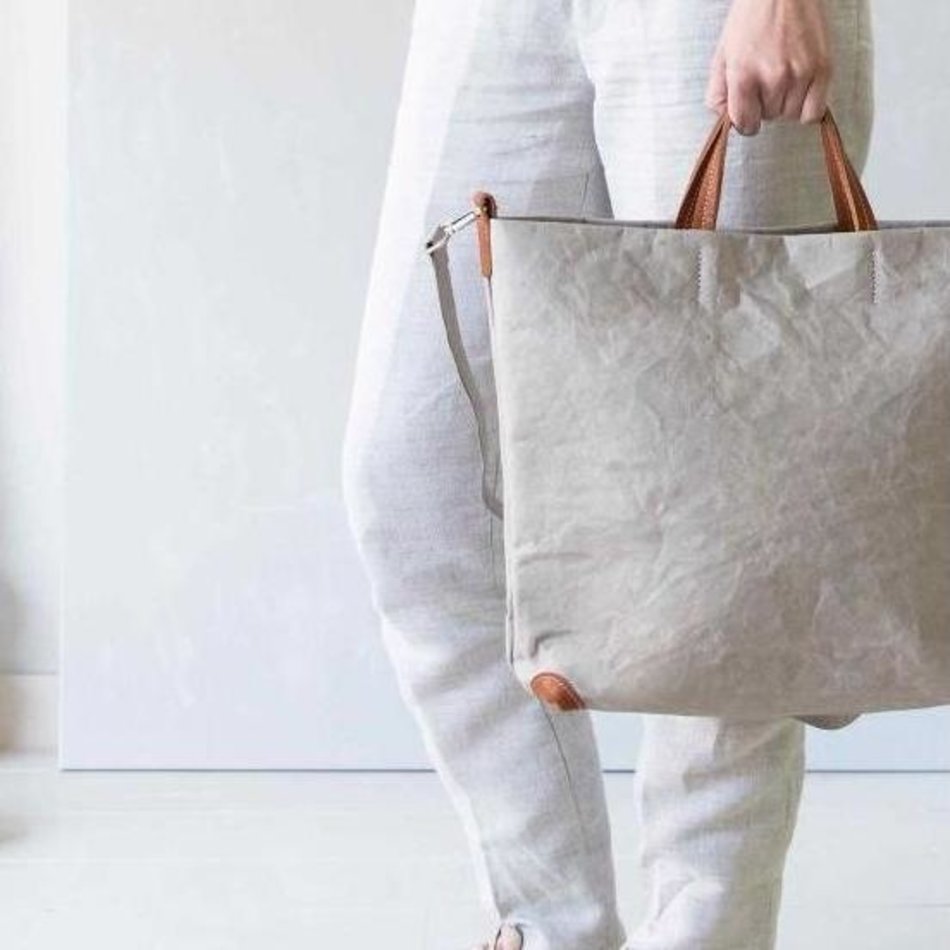 13 in. (W) x 5 in. (D) x 13 in. (H)
Material: Strong washable paper
*Livraison disponible partout au Canada*
DETAILS
Notre sac ALLE possède des poignées courtes en cuir et deux longues sangles, l'une en papier et l'autre en coton. Cela vous aide à changer l'apparence du sac si désiré. Il a une doublure interne en coton, une poche intérieure zippée pour téléphone et une fermeture à glissière.
Nous soutenons les pratiques de fabrication éthiques, les méthodes d'approvisionnement durable, les matériaux et produits naturels.
Washable paper made using a virgin fiber through cultivation and not deforestation. Paper that washes like fabric holding it's form so it can be used over and over again promoting sustainability.
SHIPPING
1 to 2 weeks. Shipping of this item is free on the Island of Montreal. For delivery elsewhere in Quebec and Canada, contact us at the store to obtain personalized options and benefits: 514-543-0555